Lehrveranstaltungsevaluierung
Begin of page section: Contents: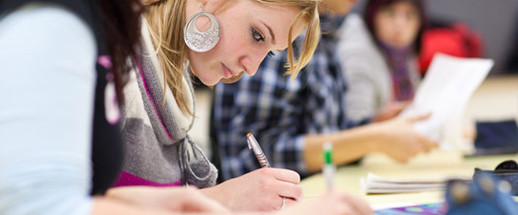 Zur Qualitätssicherung und als Grundlage für die Qualitätsentwicklung in der Lehre werden an der Universität Graz verschiedene Instrumente eingesetzt. Flächendeckend kommt seit 2008/09 die LV-Evaluierung in UNIGRAZonline zum Einsatz, die den Kompetenzerwerb und Rahmenbedingungen des Lernens in den Mittelpunkt stellt. Ergänzend dazu wird seit 2013 TAP (Teaching Analysis Poll) zur Zwischenevaluierung angeboten. Seit 2014 wird die bestehende Lehrveranstaltungsevaluierung zudem im Zuge eines größeren Projekts weiterentwickelt (nähere Infos dazu unter "Projekte").
Komplettiert werden die Lehrveranstaltungsevaluierungen durch Weiterbildungs­angebote für Lehrende wie z.B. die Kollegiale Hospitation, die Vortragsreihe High Noon oder das Modul Selbstevaluation im Rahmen von unistart:wiss.
End of this page section.
Go to overview of page sections.