Course evaluation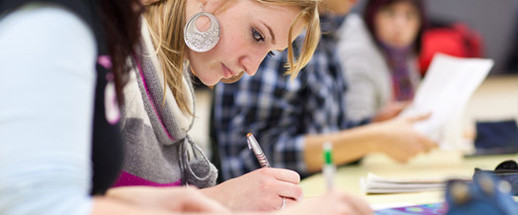 § 14 UG stipulates that universities must establish their own quality management system to ensure quality and performance, which covers the university's tasks and entire range of services. This also includes quality assurance and development in the area of teaching. Regular evaluation processes (such as course evaluations) by students are an important feedback and control instrument in the performance of this task and provide a basis for quality assurance and development measures.
Since 2008/09, course evaluations have been implemented across in UNIGRAZonline. In the academic years 2008/09-2021/22, questionnaires based on the Grazer Evaluationsmodell des Kompetenzerwerbs (GEKo) were used for this purpose.
New questionnaire
Starting in the academic year 2022/23, a new questionnaire developed by a university-wide working group is used for course evaluations in UNIGRAZonline. The questionnaire contains items on the dimensions of a successful course: students, instructor and classroom conditions as well as an item on diversity-friendly teaching.
In addition, teachers have the option of formulating additional items and attaching them to the questionnaire.